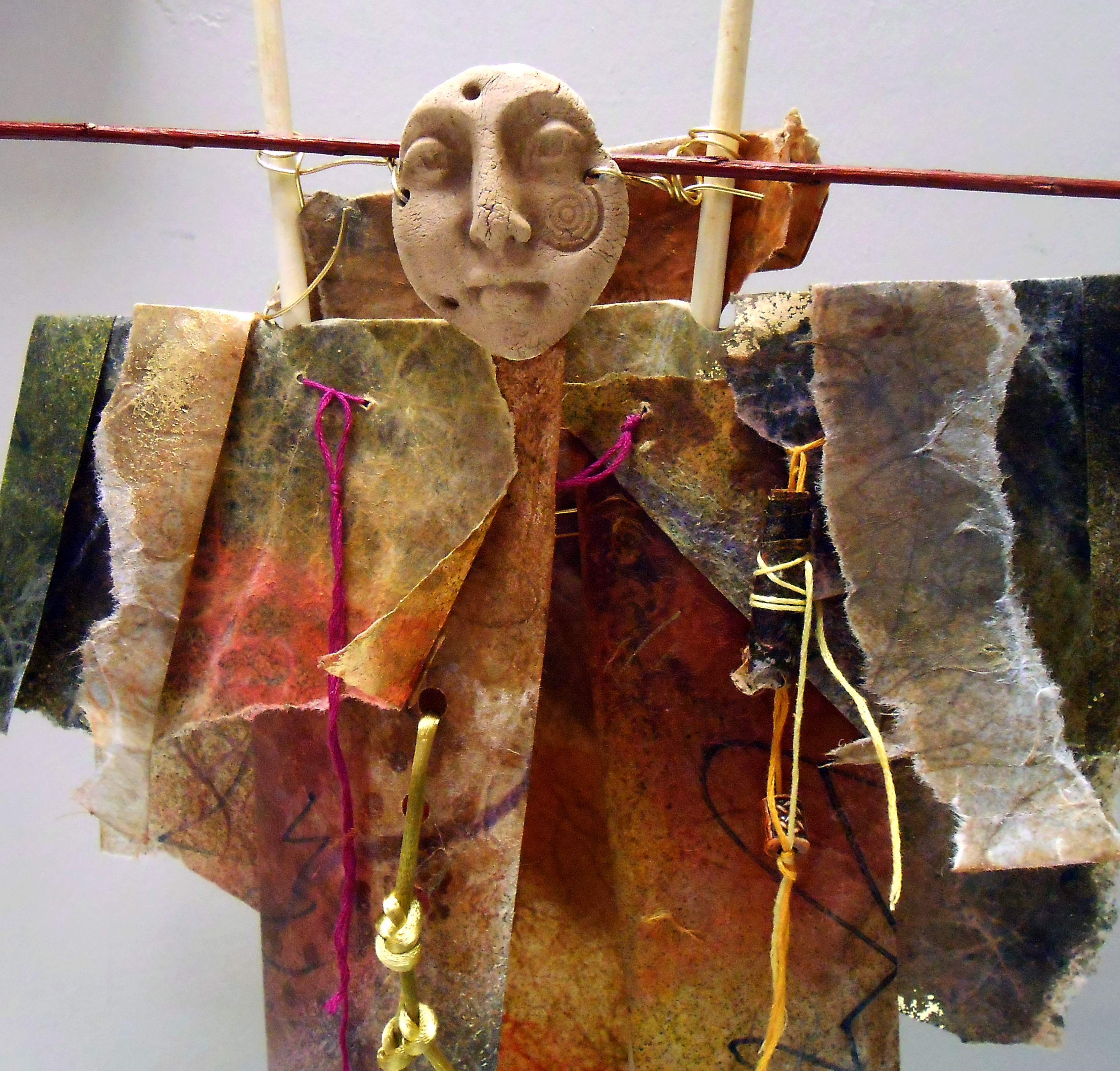 What do you get when you bring together well-known encaustic artist and author Michelle Belto and award-winning teacher and mixed media painter Lyn Belisle? An astonishing adventure that combines sculpture, wax, paper, ephemera, sacred symbolism and self-discovery called Mask, Robe and Rune.
These two artist-friends have collaborated in an online workshop that pulls out all of the creative stops. You will learn innovative techniques such as monoprinting with encaustic wax on rice paper enhanced with metal leaf and walnut inks.
More importantly, you'll create your own symbolic language of self-discovery while exploring the iconic concepts of ceremonial robes, runes and masks. Using these tools and insights you will create your own mixed media sculptural figure.
This workshop will take your work to a new level of creative meaning and give you the "whys" that lie behind the "hows" of art making. Join Lyn Belisle and Michelle Belto on an unforgettable journey of spirit and form.
"Mask, Robe and Rune is more than a class! It was, for me, a mini retreat. I loved the thoughtful process prompts. This was one of the best things I did for myself this summer. Sara (inspired by the serendipity of life) sits on my studio shelf to remind me of all that is "rich and deep", as Lyn said. Thank you both for another great collaboration."
Cathy B.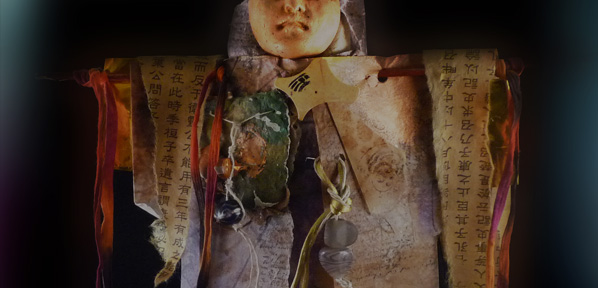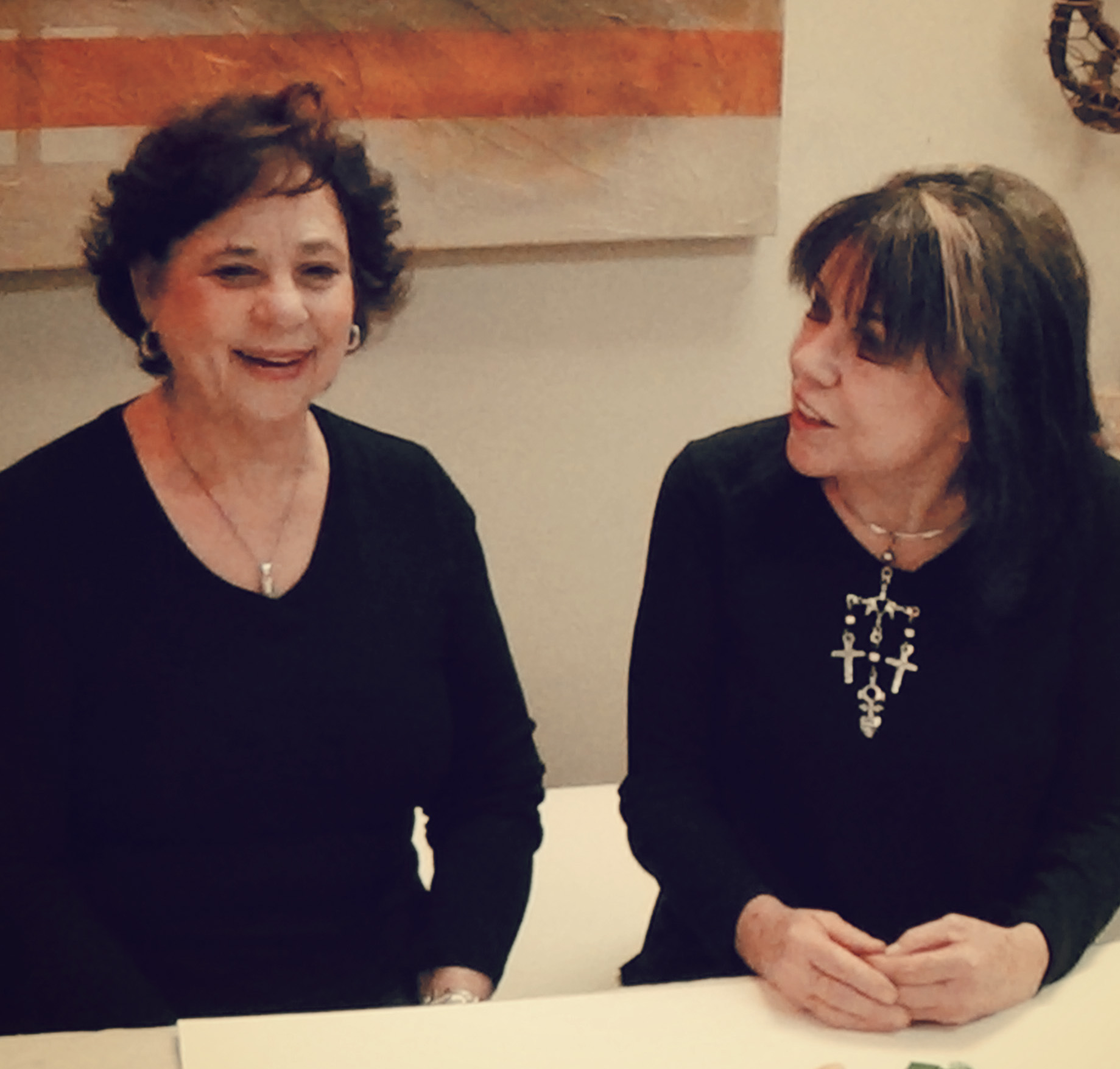 Belto & Belisle
Lyn Belisle is an award-winning teacher, artist, designer and writer who has taught a range of fine arts, humanities, English, and graphic design throughout her career. Her signature media are earthenware, paper, encaustic and fiber. Lyn has had six one-person gallery exhibits since 2011, and recently retired from the faculty in the Computer Science Department at Trinity University to teach and work full time at her studio. Lyn has taught numerous national workshops and has authored articles and interactive eBooks. She has work at The Museum of Encaustic Art in Santa Fe, Marta Stafford Fine Art in Marble Falls, Texas, and in the San Antonio Art League & Museum​.
Michelle Belto is a full-time studio artist and international instructor. She authored a book about her signature process, encaustic and oil on custom handmade paper forms, Wax and Paper Workshop (North Light Press, 2012) and two instructional videos demonstrating encaustic painting process. (North Light Press, 2013) She has exhibited widely, most recently at the Francis Keevil Gallery in Sydney, Australia. Her most recent solo show was in 2017 at the Julia C Butridge Gallery in the Dougherty Fine Art Center, Austin, Texas. Her work is included in many private and corporate collections. She lives in the Texas hill country with her husband and a menagerie of furry creatures.
​WEBSITE: www.michellebelto.com