Preview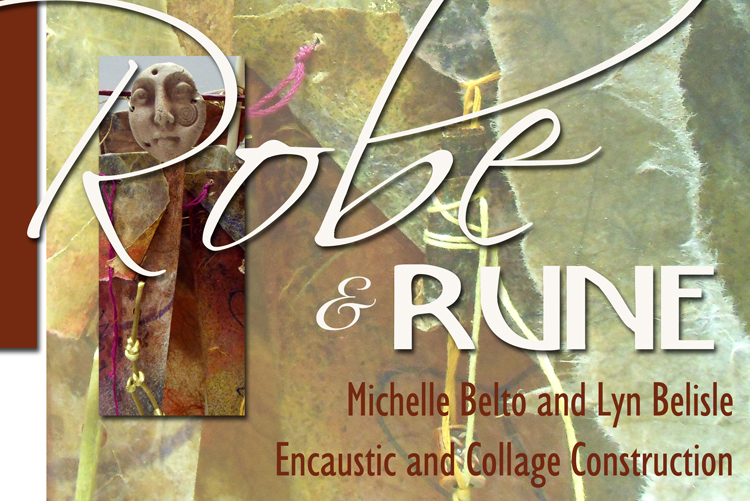 Every artist dips his brush in his own soul, and paints his own nature into his pictures.
Henry Ward Beecher
Mask, Robe and Rune was one of our first live collaborations at Lyn's studio in San Antonio, Created from our core belief as instructors that while making art can be learned, creating meaningful art requires one to "dip the brush into the soul" to discover one's unique language of line and color. You will often find our collaborations encased in myth and symbol with frequent invitations to quiet reflection.
We also believe that art making should be as much fun as it is personally rewarding. And we do have fun!
Michelle brings her wide experience with encaustic and papermaking to each class. Combined with Lyn's expertise in mixed media, painting and construction, each class brings something new to learn. We first presented Mask, Robe and Rune as an online class under the umbrella of Artful Gathering, an annual online art retreat created by the amazing Cristina Galliher. We bring the workshop to Teachable in response to your requests to make it available again.
Thank you for taking this journey with us!
Lyn & Michelle
Complete and Continue