Recommended Supplies
The materials, equipment and supplies listed here are those that I use in my studio and add to class material lists. I have organized them by category with links to suppliers. New materials are added as I discover them, so check back often. If you discover that a product is no longer available through a link, please let me know.
When you order using a link on this page, I receive a small commission. Thank You.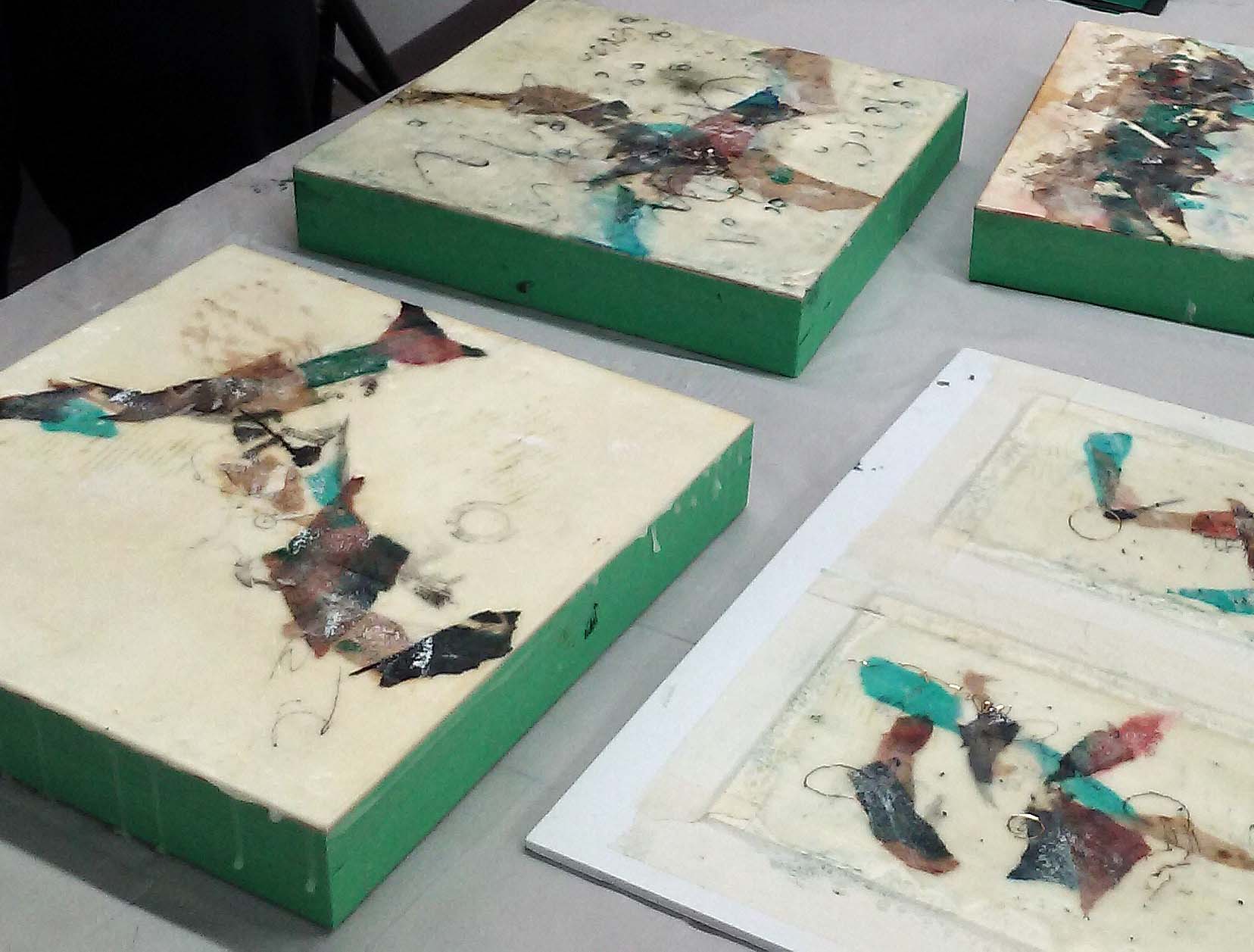 Your choice of support varies with the type of media that you are using to create your work and with intention for its end result. For example, what I might choose to experiment with in the studio is often very different from the supports I use for a gallery show and how I might want to display the work.
Many art and craft stores carry wood cradled panels. Art Alternative is quality inexpensive brand.
Fabriano has an inexpensive 16x20" 300lb paper.
A variety of sizes of Encausticbord can be found in fine art stores or online art stores. Amazon carries only the flat panels. This size works well for getting started.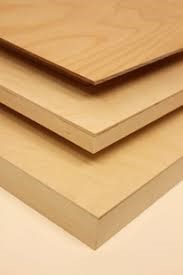 Birch plywood or unpainted shelving cut in 8"x8", 8"x10" or larger, if you prefer, are the most economical supports for encaustic and cold wax. National chain hardware stores in the US often have a section of cut sizes for the do-it-yourselfer. To display the finished piece, add a saw tooth hanger to the back.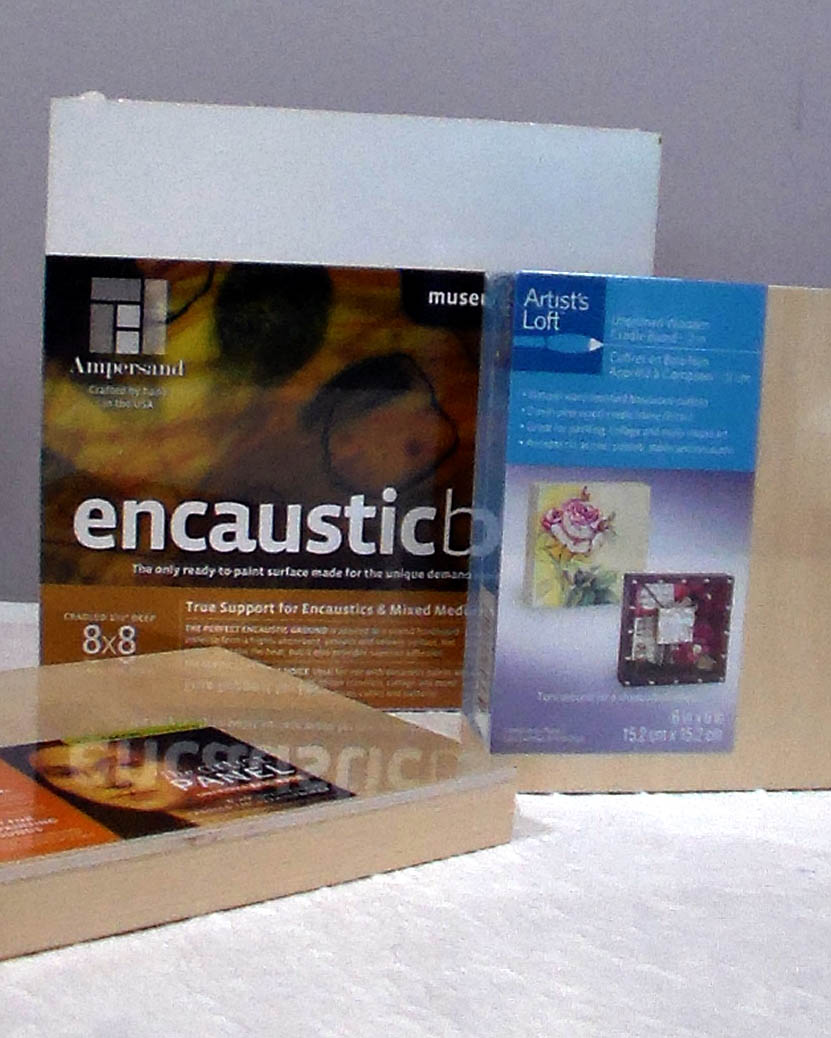 Cradled Panels &
Encaustibord
Cradled panels are more expensive but will provide a finished piece that can be displayed more professionally. Finished work can be displayed as is by using acrylic paint to finish the sides or by purchasing a floater frame. Make sure that the supplier of the floater frame you choose has matching panels because they are all slightly different. See the section under Display and Finishing for specific references to framing. Encaustibord is an exceptional product that includes a thirsty surface for encaustic. These are my supports of choice for my best work.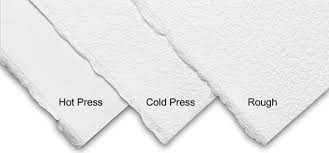 I prefer 300lb cold press watercolor paper when I am working without a panel because it is thicker and has less chance to bend and crack. If I am gluing the watercolor paper onto a wood panel as a working surface, 140 rough watercolor paper is fine. The 300 lb. paper is much more expensive and not often available online in a single sheet. You may have more luck in store. Amazon carries Fabriano is single or smaller sized sheets if you want to work small or practice.
On cold wax, you must use a paper designed to handle oil. Oil paint will degrade paper over time. Arches now makes a paper for cold. wax. You can also use mixed media art board. Strathmore makes that product in a variety of sizes and weights.
Glues
I use a variety of glues in my work. Some choices are best for paper while others are speciality glues for connecting foam products in creating sculpture or gluing wet paper in wrapping EncaustiCanvas. My advice is to only purchase what you need to work in your favorite media or process because glues dry up and become unusable over time. Glues listed here are staples in my studio.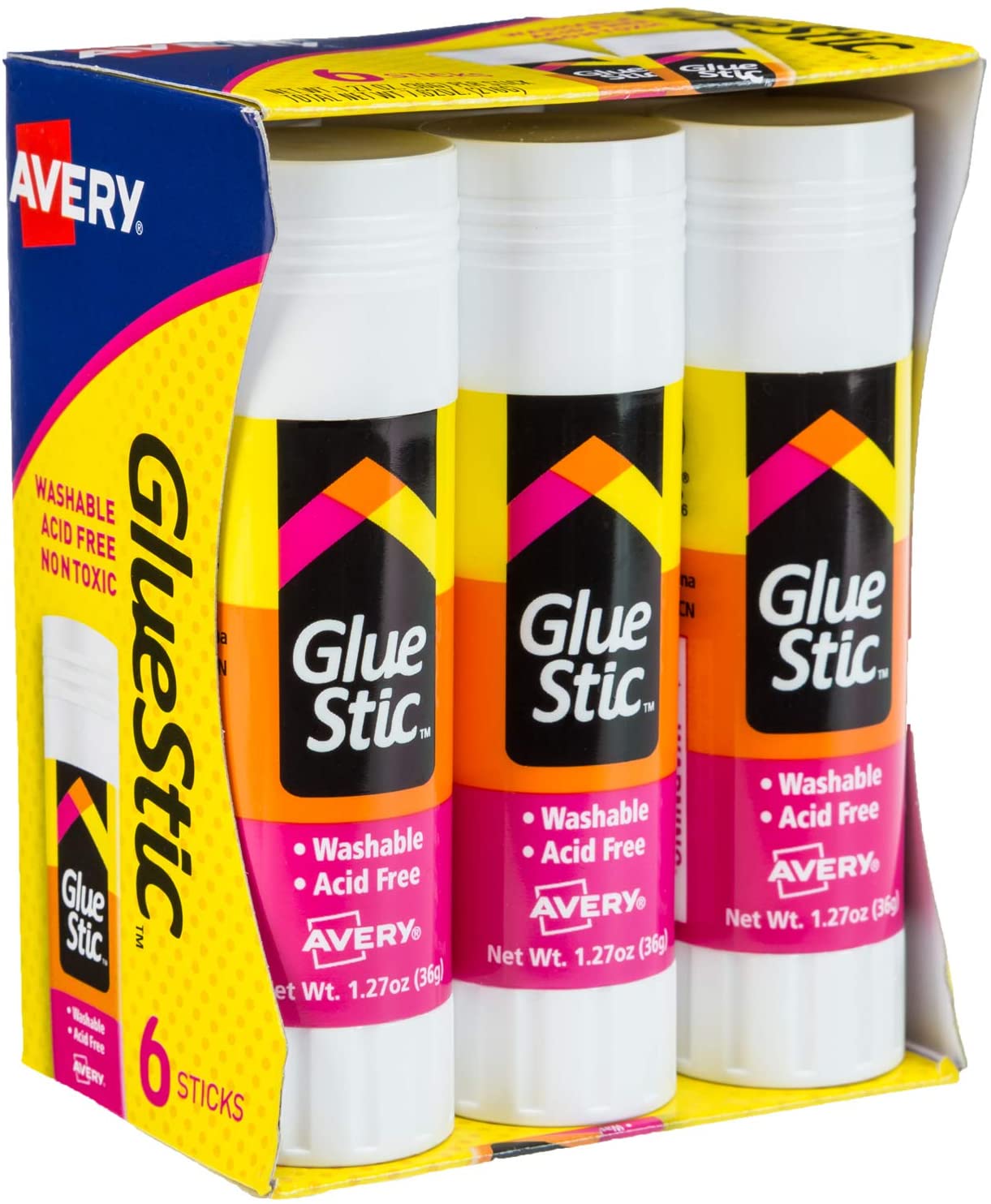 For most of my initial collage work in the Layers process, I use a glue stick. It is easy, quick and does the job for most of the small pieces or vintage or tissue paper. Glue sticks dry out quickly, but they come in inexpensive packages of multiples. I usually use, Avery's Permanent Glue Stick. It is a step above student grade and holds well.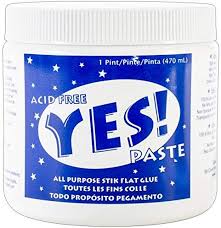 Since YES! Paste has a heavy body, but is still considered a paper glue, I use this product for heavier papers when creating a collage. It dries clean and works well under wax. One of its downsides is that it releases with moisture, so use it only with materials that you will be sealin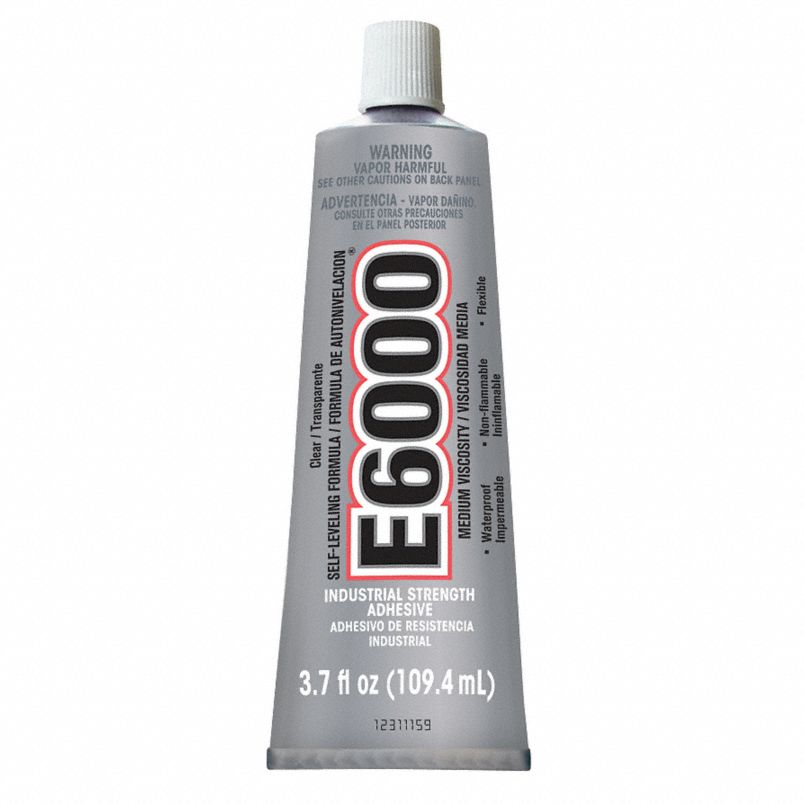 E-6000 is an all purpose glue that will bond with almost anything. I use this glue for household purposes and for construction and assembly of three-dimensional projects, such as assemblages. Be sure you close the cap well after use and work in a well ventilated space.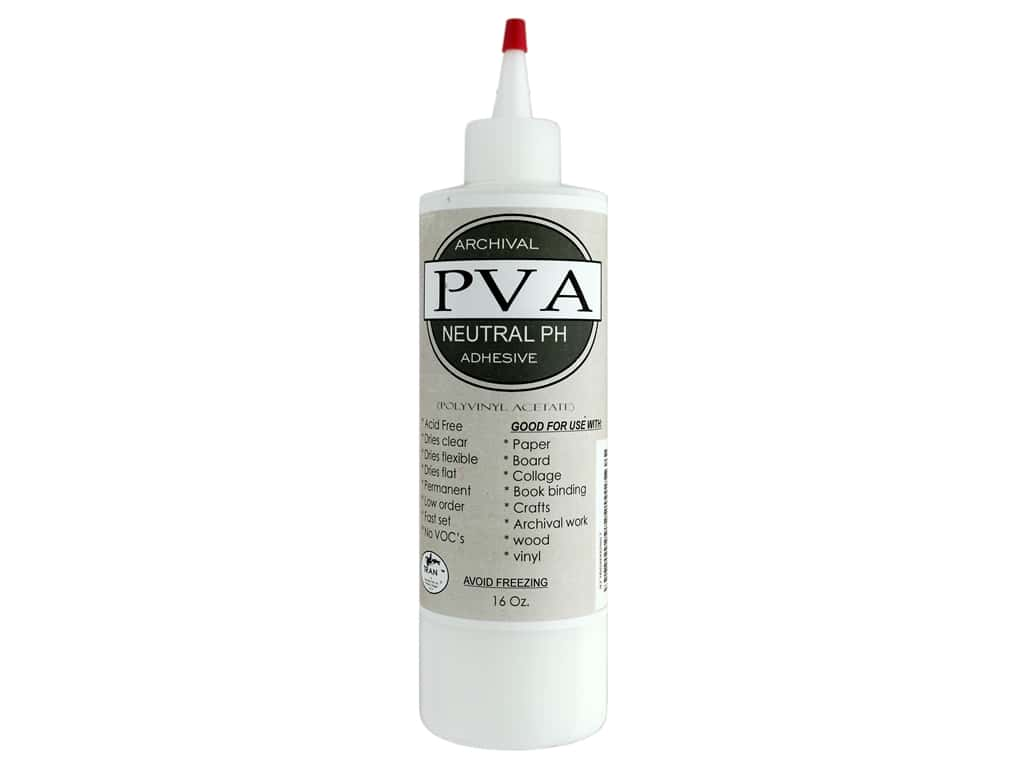 PVA is a creamy white, clear or yellow glue sold under a variety of commercial names such as school glue and wood glue. When designed for bookbinding or paper, this glue is archival. Apply it with a brush or flat tool such as a credit card. I use this glue mostly for collage work.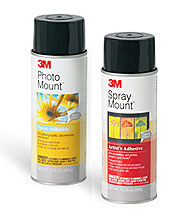 There are times that you need an even application of an adhesive for applying a photo to a board or for adding information to the back of a matted artwork. I find 3M Spray Mounts the most consistently dependable. Choose the type of spray to your project needs.
EncaustiCanvas Materials
Paper is a perfect complement to wax. Wrapped around a rigid support, such as gator board, foam core or EPS foam, paper can successfully handle two challenges of encaustic paint: weight and temperature. With a few simple materials, you can create canvases for mixed media and wax that are both versatile and economical. The materials included here are used in many of my live and online classes that use what I have begun calling, EncaustiCanvas.
Wax and Paper Workshop, published by Northlight Press (now Penguin Press) is a guide to creating EncaustiCanvas supports for two dimensional work. Since its publication in 2012, I discovered several new materials that do not require making your own paper. I have included these materials in this section.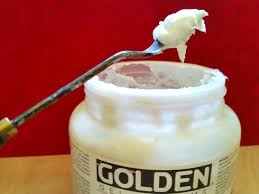 Heavy Gel medium is always in my studio. I have used different brands, but prefer Golden. I use this for encaustiCanvas construction in gluing foam board, in gluing watercolor paper to a wood panel and for gluing heavier paper materials as collage. It doesn't matter whether the product is marked gloss or matte for gluing. I have used lesser, cheaper off brands, but haven't been satisfied with the quality.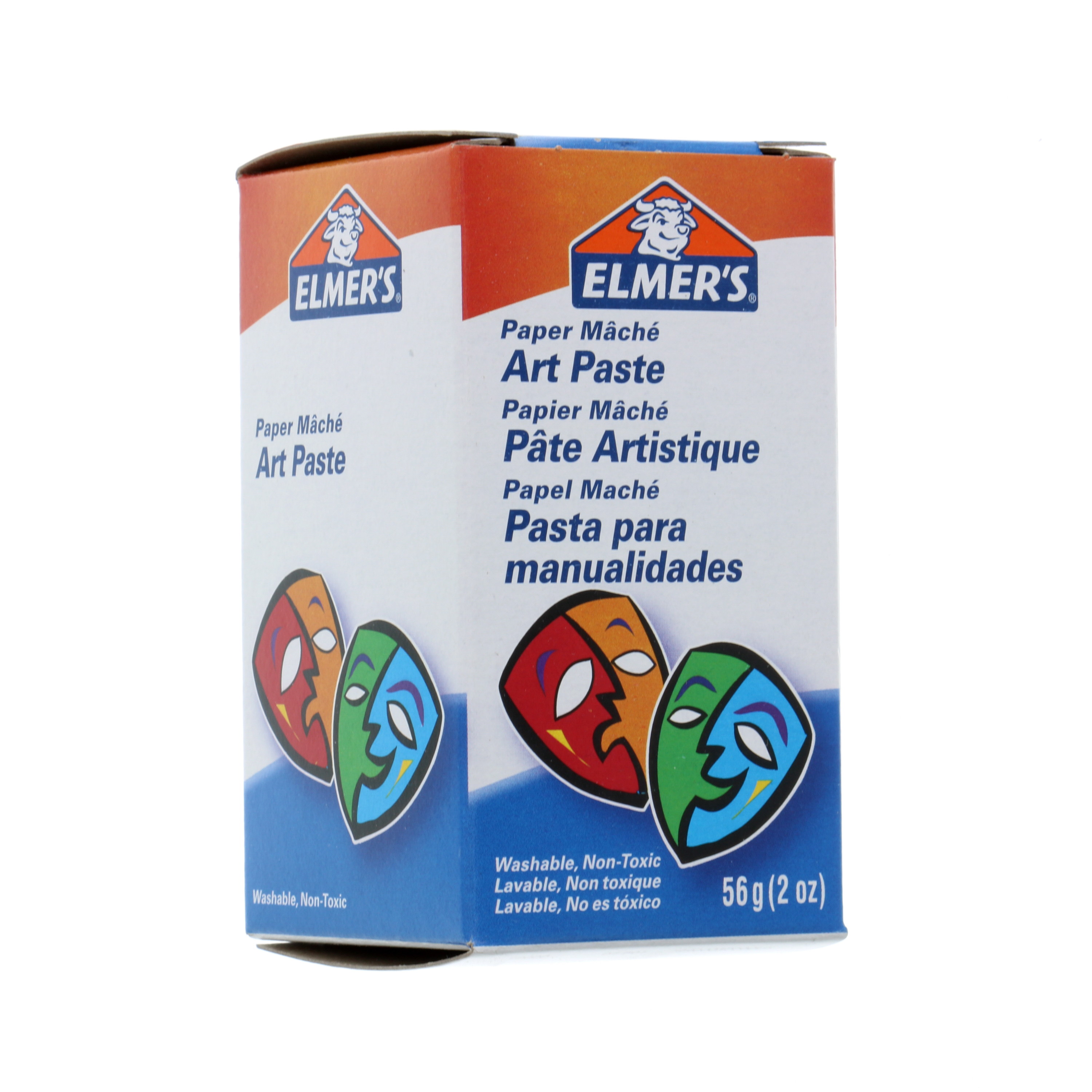 I use Elmer's Paper Paste exclusively in wrapping handmade wet paper around a foam form in the creation of EncaustiCanvas. Papermakers know this as methylcellulose where it is used extensively in the paper studio. I use to have to buy this glue from specialty paper suppliers. This is a powder to which water is added and allowed to set into a gel. It has infinite shelf life, both dry and wet.
Example Title
Foam-Loc is a glue designed to adhere bead foam (or polystyrene foam) to itself and still allow a hot knife to cut through the foam. I use this in creating sculptural forms. There is no substitute for this product, so I always have some on hand.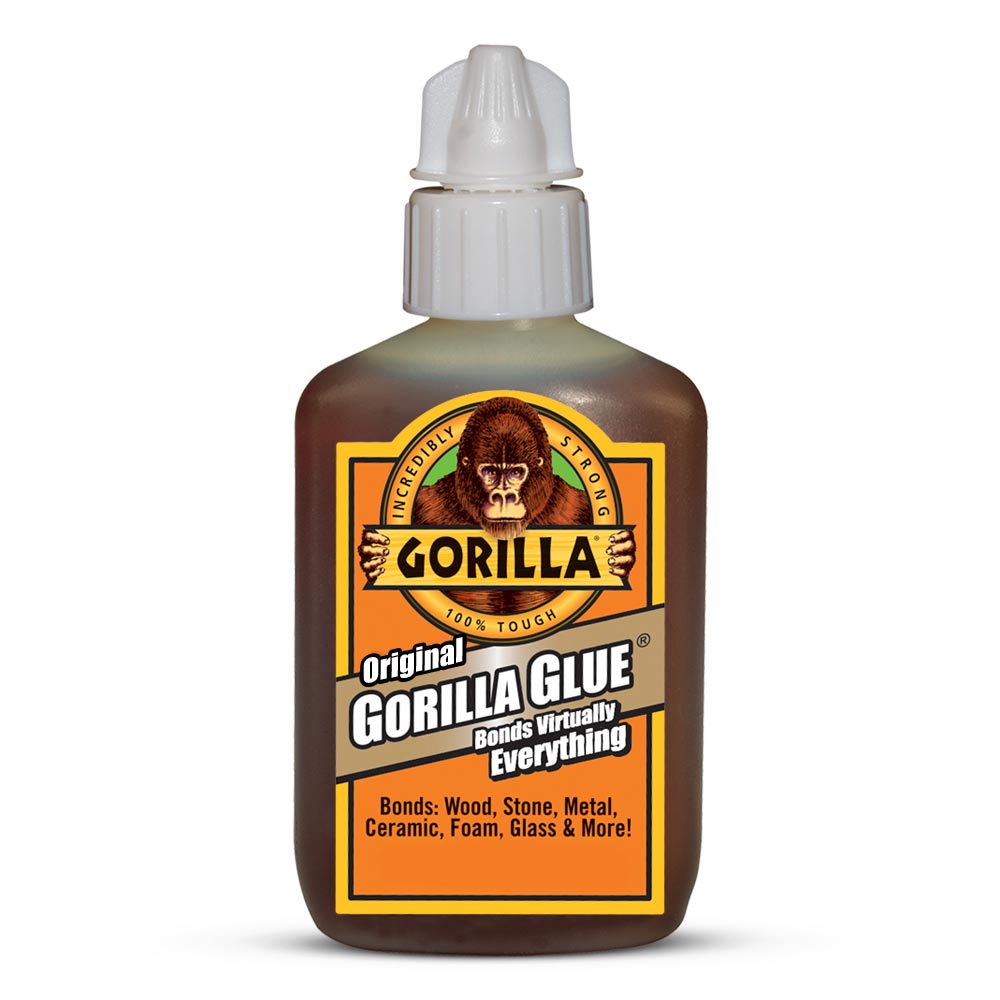 Gorilla Glue now has come out with a variety of adhesives for anything from school glues to industrial strength binders. I use the original glue in sculpture when working with EPS foam when I need to insert wood or pvc as an internal support. Gorilla Glue must be applied on both sides of the support material and then sprayed with water to activate the bonding. It is amazingly strong.
Example Title
Use this block to showcase testimonials, features, categories, or more. Each column has its own individual text field. You can also leave the text blank to have it display nothing and just showcase an image.